Adhesive patch with easy-off function for interior and exterior use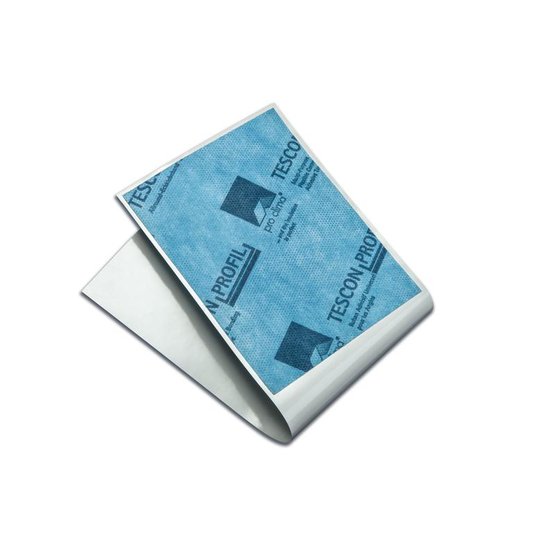 Advantages
Easy to work with: joints that are difficult to access can be stuck reliably
Easy to apply: film is removed after the adhesive plaster has been aligned correctly
Individual use: the slits in the release film can be adapted to suit the construction situation
Sticks reliably - even if moisture is present: water-resistant SOLID adhesive
Subsequent work can be carried out more flexibly: 6 months of outdoor exposure
Construction in adherence with standards: for airtight bonding in accordance with DIN 4108-7, SIA 180 and RE 2020
Areas of application
For adhesion and sealing at locations with limited space that are difficult to access.
TESCON SANAPATCH is first positioned and aligned correctly. Only then is the protruding easy-off release film removed. This allows for easy, quick and clean adhesion.
For example, for use
in the joint area between the base purlin and the ring beam under the rafters when carrying out roof refurbishment from the outside
pipes that are very close to adjacent building components
close to birdsmouth joints etc.