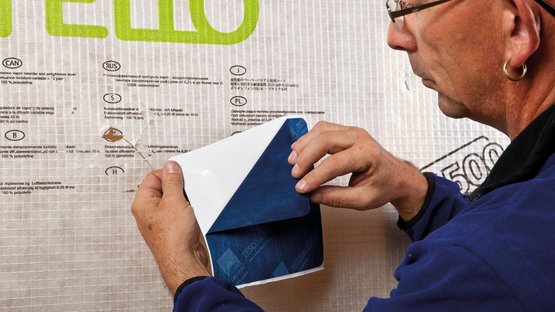 1. Remove the release paper
The release paper can be easily removed from the adhesive tape using the finger lift.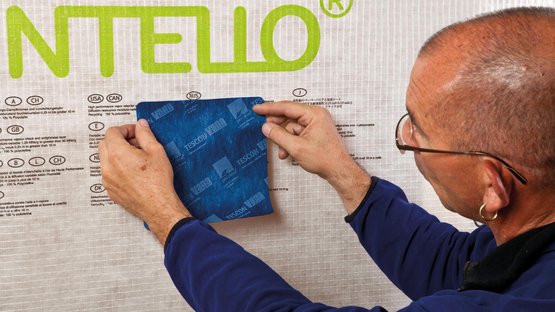 2. Stick in place
Position the patch in place with both hands.
Ensure that the patch is stuck to at least 2 cm (3/4") of intact subsurface all around.
Bonding must be carried out with no folds or creases.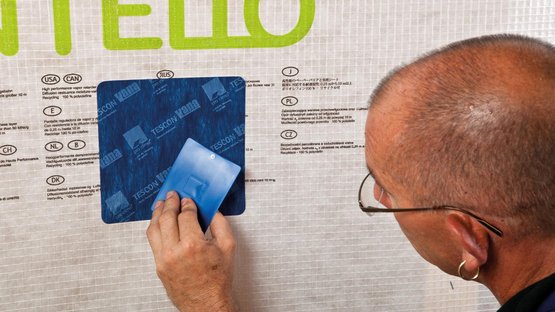 3. Rub in place
Carefully rub the TESCON VANA patch in place. The best results are achieved using the PRESSFIX application tool.