Installation of the ADHERO Floor Drain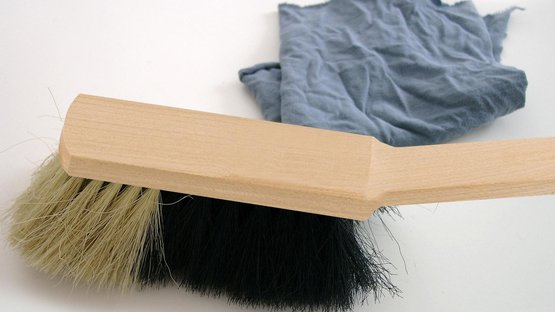 1. Preparation
Drill a hole with a diameter of at least 70 mm (2 3/4") through both the SOLITEX ADHERO and the supporting element
Clean subsurfaces before sticking. Adhesion is not possible on frozen surfaces. There must be no water-repellent substances (e.g. grease or silicone) on materials to be bonded. Subsurfaces must be sufficiently dry and stable. If necessary, remove any moisture with a wet vacuum cleaner.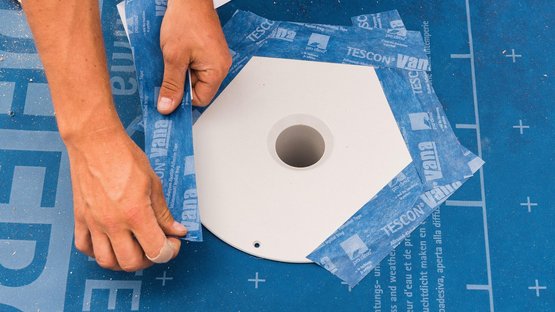 2. Installation
Place SOLITEX ADHERO 1000/3000 in position at this marking, align it exactly in the longitudinal direction and stick the first 30 cm (1 1/4") to the subsurface.
3. Connection
Connect the plastic pipe or temporary downpipe to the outlet of the floor drain and secure it to prevent it slipping off. Ensure the drainage water is piped out of the building reliably.