Reinforced Hydrosafe® vapour check made of building paper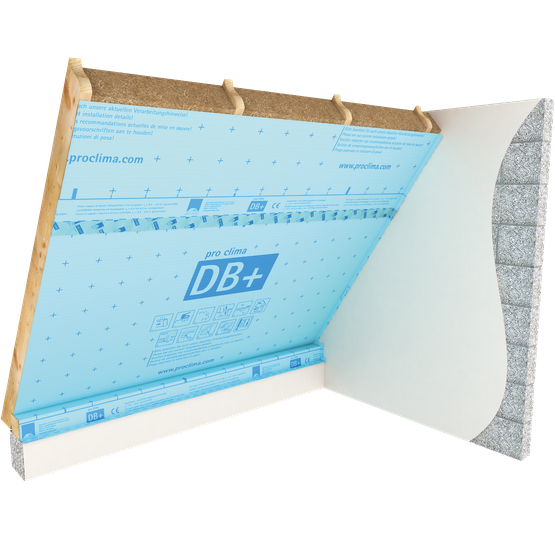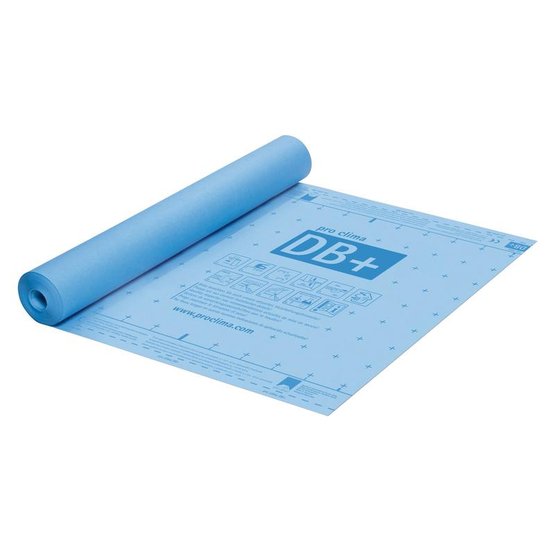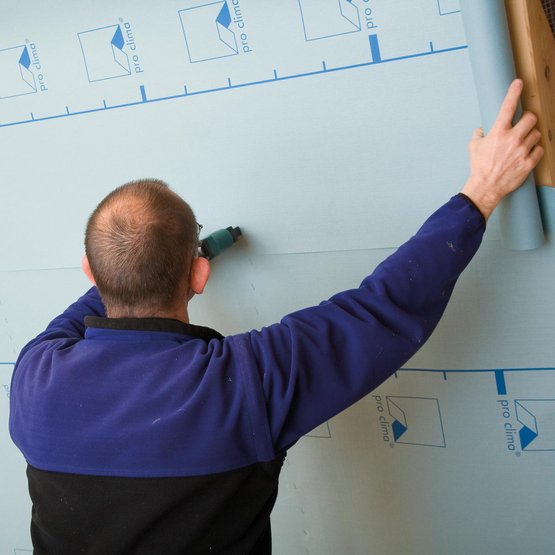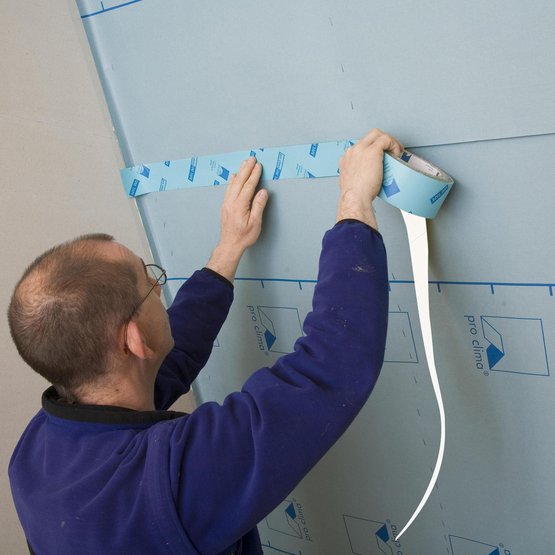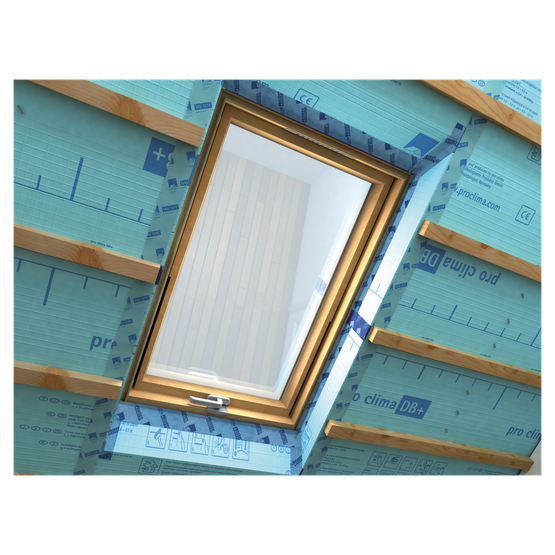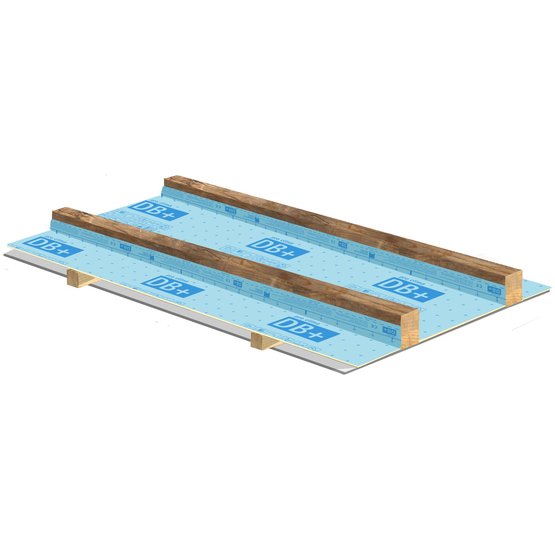 Advantages
Excellent protection against damage to structures and mould thanks to humidity-variable diffusion resistance
Protected winter building sites thanks to Hydrosafe® behaviour
Can be combined with all fibrous insulation materials (including blown-in insulation)
Ecological solution for sealing of the building envelope
Excellent values in hazardous substance testing, has been tested according to the ISO 16000 evaluation scheme
Areas of application
For use on roofs, walls, ceilings and floors in combination with all fibrous insulation materials, including blown-in insulation, on structures that are open or closed to diffusion on the exterior, after appropriate design calculations.
The best possible combination of safety and ecology
A tried-and-tested principle
The humidity-variable diffusion resistance of DB+ varies by a factor of 10 between winter and summer.
Over the last 25 years, many millions of square metres of this product have been installed, often in very demanding applications.
DB+ works on the principle of climate-controlled membranes: In winter climate conditions, the membrane is more impermeable to diffusion (sd value approx. 4 m / g value 20 MN·s/g / 0.8 US perms) and protects the structure against the entry of moisture. In summer climate conditions, it becomes more permeable to diffusion when necessary (sd value approx. 0.4 m / g value approx. 2 MN·s/g) and facilitates significant drying to the inside.
This results in a high degree of protection for the structure even in the case of unforeseen entry of moisture due to convection, flank diffusion or building materials that are moist when installed.
Protection thanks to humidity-variability
As a result of its humidity-variable diffusion resistance, DB+ is also suitable for use on structures that are closed to diffusion on the outside.
There are limitations with regard to the site altitude and the layer structure.
The high-performance INTELLO system offers even better protection against damage to structures.
It is even better at balancing out unforeseen moisture loads and should be preferred for flat and green roof constructions.
---
---