Full-surface adhesive sealing strip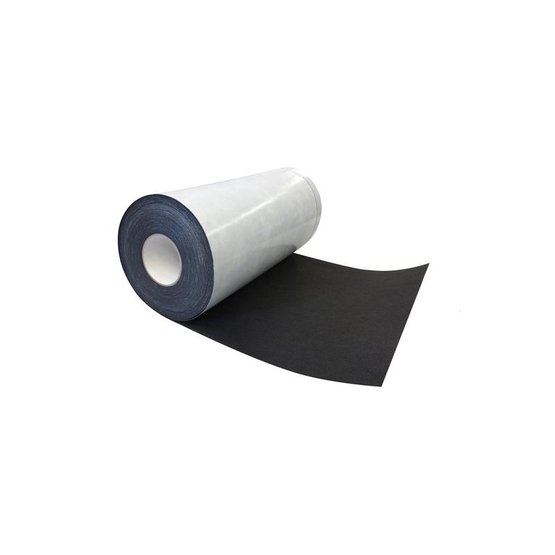 Advantages
Very long service life: UV ageing test carried out with 10 000 h instead of 336 h
Permanent protection thanks to the high resistance to ageing and heat of the TEEE membrane
Easy and reliable installation thanks to its split release film
Sticks immediately to subsurfaces that have sufficient stability
Flexible use: can also be used on facades
Maximal flexibility in planning construction schedules thanks to up to 6 months of outdoor exposure during the construction phase
Areas of application
Eave membrane for installation on SOLITEX WELDANO for open eave ends with a perforated plate. Allows for drainage of the roof lining into the gutters.
Installation instructions
Substrate
Clean subsurfaces before sticking. Adhesion to frozen surfaces is not possible. There must be no water-repellent substances (e.g. grease or silicone) on materials to be bonded. Subsurfaces must be sufficiently dry and stable.
Permanent adhesion is achieved on all pro clima interior and exterior membranes, other vapour-check and airtight membranes (e.g. those made of PE, PA, PP and aluminium) as well as other roof and wall lining membranes (e.g. those made of PP and PET). Bonding and joints are possible on planed and painted wood, hard plastics and metal (e.g. pipes, windows etc.), hard wood-based panels (chipboard, OSB, plywood, MDF and wood fibre underlay panels). Pre-treatment with TESCON PRIMER is required in the case of adhesion to wood-fibre underlay panels and smooth mineral subsurfaces. Concrete or plaster subsurfaces must not be sandy or crumbling.
If pro clima SOLTEMPA is used on SOLITEX WELDANO in the eaves area, the SOLTEMPA adhesive serves merely as a mounting aid. Permanent attachment must be implemented in a mechanical manner, e.g. by using counter battens.
The best results in terms of structural stability are achieved on high-quality subsurfaces. It is your responsibility to check the suitability of the subsurface; adhesion tests are recommended in certain cases. Pre-treatment with TESCON PRIMER is recommended in the case of subsurfaces with insufficient stability.
General conditions
The bonds should not be subjected to tensile strain.
Press firmly to secure the adhesive tapes in place. Ensure that there is sufficient resistance pressure.
---
---